I like to make things so I'm going to try and make a Tenkara net. Thanks to Daniel's great thread on TenkaraUSA I have a general idea of how to proceed.
This is a couple of pictures of the frames that I've started. After much searching (those natural limp configerations are hard to find). I found a Holly tree that looked pretty good.
this is a picture of the frame tied up with zip-ties and ready to start drying.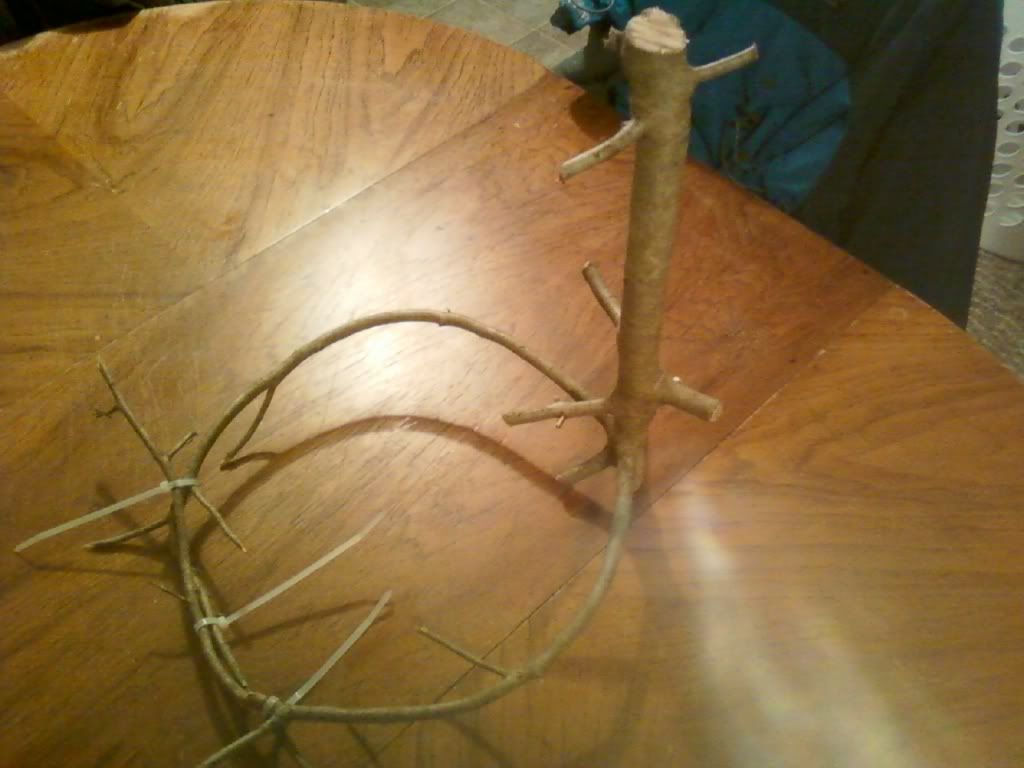 I also found a Cherry tree with a nice set of limbs, but after trying to bend them they are taking on a more western net shape. I think I could work them into a Tenkara net shape, but I'm not
sure if I will.